Is there a way to play ps3 games on ps5?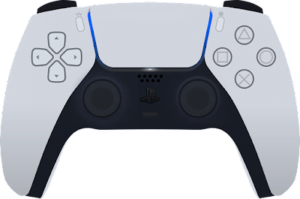 Imagine present generation gaming without 4k graphics, optimistic game rendering, realistic gameplay mechanics, naturalist environmental modeling, and so on…Most probably you wouldn't be happy if a part of this will get miss out…No doubt at just after the decadence of gaming console, Sony started to push gaming to the next level and their breakthrough was the launch of their long-awaited ps4…If you a gamer of the first glimpse, then you should have been probably wondered by the way the ps4 console introduced the things which were the awe-inspiring one for the gaming industry. It was simply a change of phase for the gaming industry…
The prevailing question is that" Can you play ps3 games on ps5?" Before answering this let's have a look at PS3 games…
PS3 GAMES
As we all know, the PlayStation 3 (PS3) is a home video game console developed by Sony Computer Entertainment. PlayStation 2 is the predecessor of PS3 and is part of the PlayStation brand of consoles. On November 11, 2006, in Japan, on November 17, 2006, in North America, and on March 23, 2007, in Europe and Australia PlayStation 3got released for the very first time. The competition of the PlayStation 3 was primarily against Microsoft's Xbox 360 and Nintendo's Wii as part of the seventh generation of video game consoles.
It was at E3 2005 the console was first officially announced and was released at the end of 2006. The specialties of PS3 are that it was the first console to use Blu-ray Disc as its primary storage medium and also the first PlayStation to integrate social gaming services, including the PlayStation Network, as well as the first to be controllable from a handheld console, through its remote connectivity with PlayStation Portable and PlayStation Vita. The Slim model of the PlayStation 3 was released in September 2009.
This console no longer provided the hardware ability to run PS2 games. It was lighter and thinner than the original version and featured a redesigned logo and marketing design, as well as a minor start-up change in software. In late 2012, a Super Slim variation was then released; further refining and redesigning the console.
Due to its high price ($599 for a 60-gigabyte model, $499 for a 20 GB model), complex processor architecture, and lack of quality games, the system was negatively received during its early years. But it was praised for its Blu-ray capabilities and "untapped potential". The reception would get more positive over time. The system had a slow start in the market but managed to recover, particularly after the introduction of the Slim model. The successor of PS3, the PlayStation 4, was released later in November 2013. Sony confirmed that sales of the PlayStation 3 were to be discontinued in New Zealand on September 29, 2015, but the system remained in production in other markets. In March 2016 Shipments of new units to Europe and Australia ended, followed by North America which ended in October 2016. Japan was the last territory where new units were still being produced until May 29, 2017, when Sony confirmed the PlayStation 3 was discontinued in Japan.
Read more: Best budget Gaming laptop with 4GB Graphics in India
Can You Play PS3 Games In PS5?
Although it is backward compatible with PS4 games PS5 is not at all backward compatible with PS3 games. This points to the fact that some remasters are playable on PlayStation 5. Some high-profile examples of PS4 remasters that one will be able to play on PS5 include The Last of Us Remastered and Uncharted: The Nathan Drake Collection. Most of the classic collections of PS3 games got re-released on the PS4, so you should be able to find a way to revisit your favorites. It's noteworthy that PS3 Blu-ray discs and PS3 PS Store purchases will not be compatible with the PS5.
Then what about the other consoles? Let's have a look…
Few PS2 games that were ported to the PS4 will be playable on PS5. This list includes essentials such as Grand Theft Auto 3, Grand Theft Auto: Vice City, and Grand Theft Auto: San Andreas. However, the criteria for this is that you'll need to have purchased the PS4 versions to be able to play them on PS5. Unfortunately, the PS5 cannot play PS2 DVDs and any PS2 Classics you may have purchased on the PS3 will not be compatible either.
Then comes the question of PS1, the answer is that: no, you can't play PS1 games on PS5. This includes PS1 game discs and PS1 Classics that you may have purchased on PS3 or PSP in the past. A few PS4 remasters like PaRappa the Rapper and MediEvil are those that you'll be able to play on PS5, as well as Crash Bandicoot N. Sane Trilogy and Spyro Reignited Trilogy. However, the pitiful thing at this time is that you won't be able to play the original PS1 games on PS5.
Again, if we check on the older games, the PS5 can't play PSP or PS Vita games. There are some exceptions such as the Patapon was remastered for PS4, and as such is playable on PS5. Similarly, Gravity Rush was remastered for PS4 and is playable on PS5. However, the PS5 is not compatible with PSP's UMD discs or PS Vita's cartridges, and any PS Store purchases you may have made for either handheld are not compatible with PS5.
The most important feature for a system to have is the Backwards compatibility or the ability for a console to run game discs from the previous generation.PS consoles have not been consistently backward compatible, such as mainly with the PS4 not playing PS3 or PS2 games (unless they've been ported to the PS4 format).
So, with the newest edition to the PlayStation family of consoles which is available now, many fans are wondering on the topic: can you play PS3 games on the PS5?
The answer to this seems to be the same as with PlayStation1 games. You can't use PS2 or PS3 discs with the PS5, however, there are some PS2 and PS3 games that are available on the PlayStation store as well as remastered versions (such as MediEvill) made for the PS4.
Games that you buy on the PS4 through the PlayStation Store, as mentioned earlier, are automatically connected to your PSN (PlayStation Network) account. This is the same for any digital game, no matter what generation they come from. All your digital games from your PS4 should be available to you when you log into your PS5 with your PSN account.
So what this means is that the digital versions of older PlayStation games will be available for you to play on the PS5. If you don't want to buy any digital versions of these games, like with PS3 games there's also the option of using PlayStation Now.
This service offers not only PS3 games but also older PS2 games. This makes it easy to play any game you want without having to buy it if you don't want to. As there isn't a library of them on PlayStation Now, Playing PS1 games may be harder to achieve. But for some games, you can find remastered versions for the PS4.
The reason why backward compatibility for PS3 games on newer consoles is so difficult is that the inner makeup of the PS3 system is wildly different from that of the PS5. This is what makes it a waste of time to make PS3 games playable on the newest console.
The PS3 ran on a unique processing system, making it extremely difficult to replicate and emulate. The PS4, in comparison to other game consoles, is more compatible with the PS5. And, since there are already many ways to play PS3 games on the latest consoles, Sony hasn't felt it imperative to take up such a difficult task.
Even for the older consoles, their systems are even further removed from the PS5, so Sony opts instead to change and remaster the individual games themselves instead of making a difficult change to the console as a whole.
As time passes by, you'll likely see more and more remastered versions of your favorite classic games. So the thing to remember is that don't feel too discouraged if some of the ones you love aren't available for you to play on the PS5 yet.